As promised...here are my first 7 days of 2012...in iPhone pics of course.
I found this fun little Photo-a-Day Challenge on Instagram.
I'm hoping it continues each month.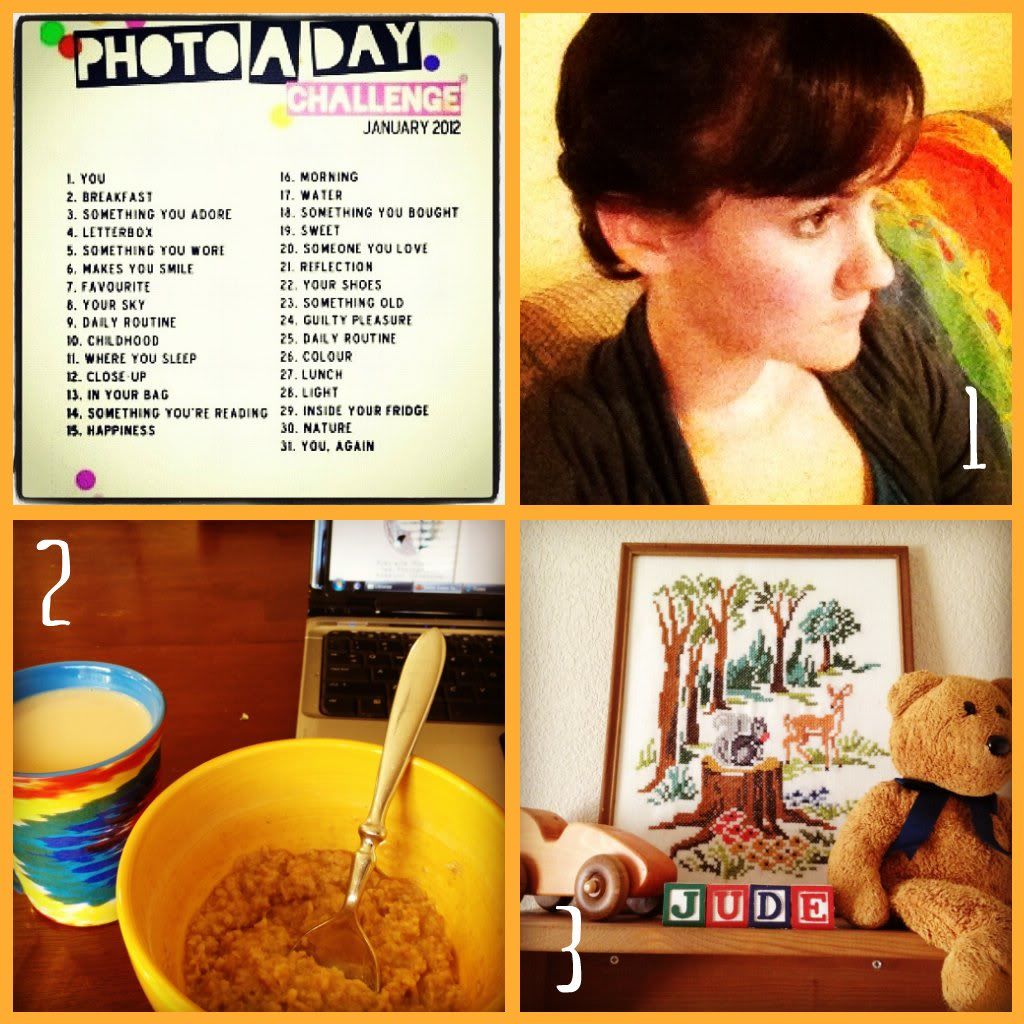 1. Me. Watching Vampire Diaries
2. Breakfast with my new Keurig coffee
3. Jude's room. I love everything about this.
4. Under the Radar's Top Albums of 2011 - Happiness was finding this in letterbox
5. Chucks & Combat boots...super cute? I think so.
6.His cheesy smile & Elmo hat make me smile
7. My favorite fabric going into Jude's quilt.
Are you doing a similar photo project? I'd love to see it.